Soriso Suede Slip-on
We generally recommend sizing down by 1-1.5 sizes for this model e.g., a regular size 42 should pick 41.
Slip into something more comfortable
Our partner Casarotti helped us design and produce a slip-on sneaker Made in Italy that combines the best of two worlds. With the same suede leather used for high-end loafers and a 100% natural rubber sole, our slip-on sneakers blend the comfort and quality of a designer shoe with the agility of your favorite sneaker.
Compare price
updated 
24.06.22
rational studio
Velasca
Tod's
Brunello Cucinelli
Price, CHF
125
245
540
660
You save

✔

49%

77%

81%

Made in Italy

✔

✔

✔

✔

Rubber soles

✔

✔

✔

✔
Materials

Upper: 100% Calf suede
Lining: 100% Calf suede
Insole: 100% Memory foam
Midsole: 100% Cotton
Outsole: 100% Natural rubber

As with all high-quality leather, this leather will start stiffer but will soften with wear.
Size & Fit

European shoe sizes: Size down for this model. We recommend you to buy 1-1.5 sizes smaller. If you prefer a a snug fit, you can even go for 2 sizes smaller .

Nicolas usually is a 42.5 and wears the slip-ons in 41.

Silja is usually a 36 and wears them in size 35.
Care Instructions

If your shoes are wet or damp, wait for them to dry before cleaning. Rub your finger over the suede to understand the direction in which it naturally settles. Brush the surface of the shoe in the same direction with a thin cloth towel. If there are any visible marks remove them using a suede rubber or a pencil eraser.
Share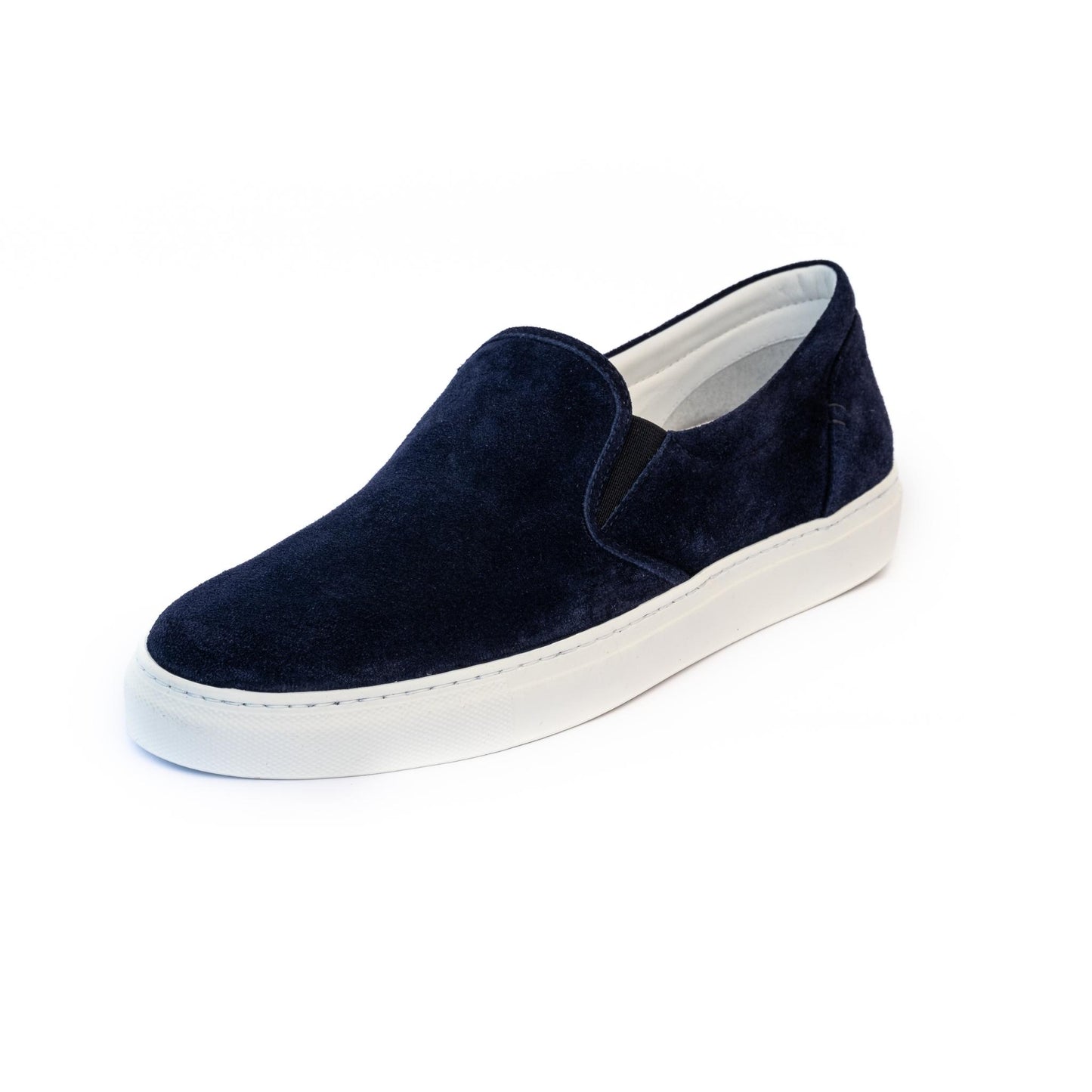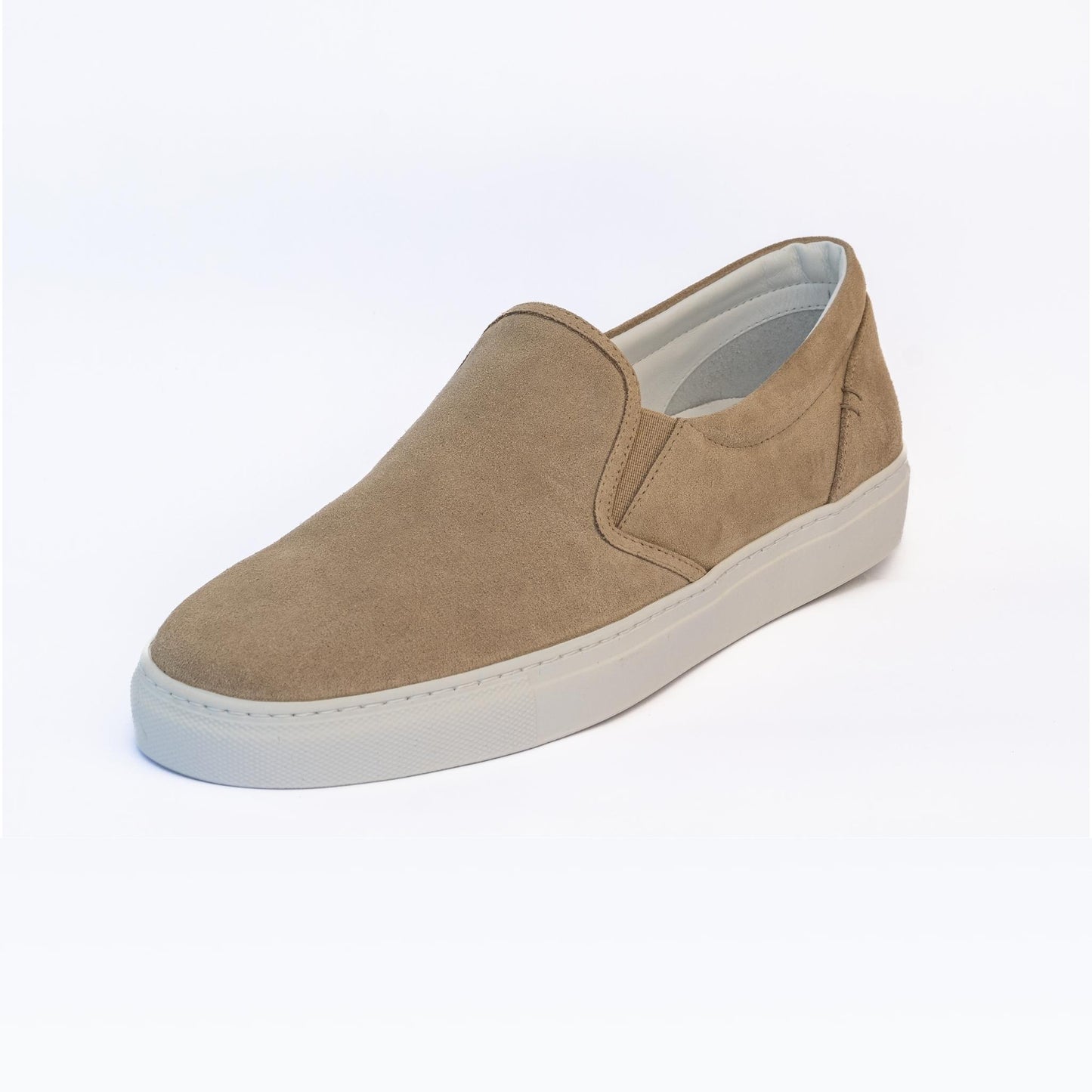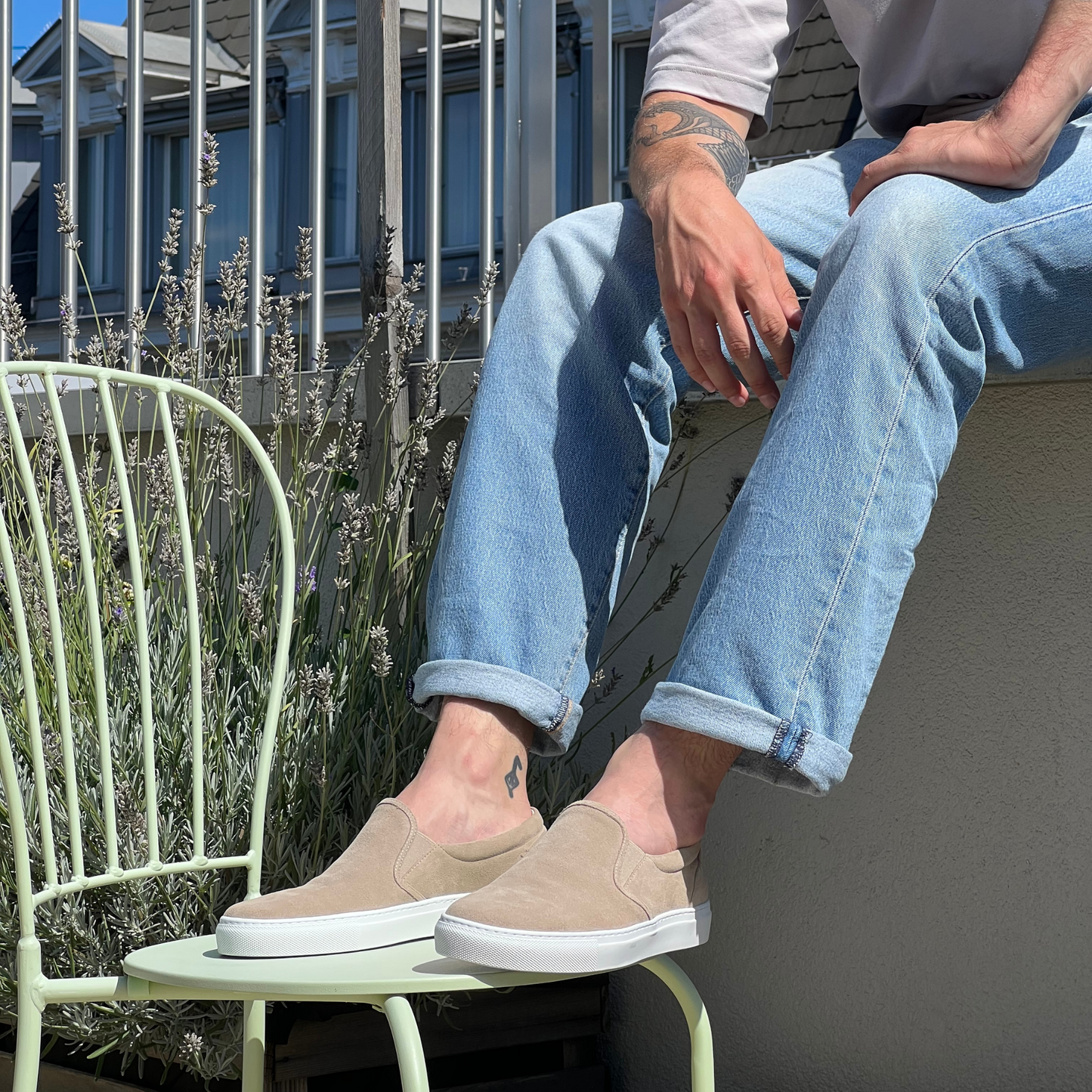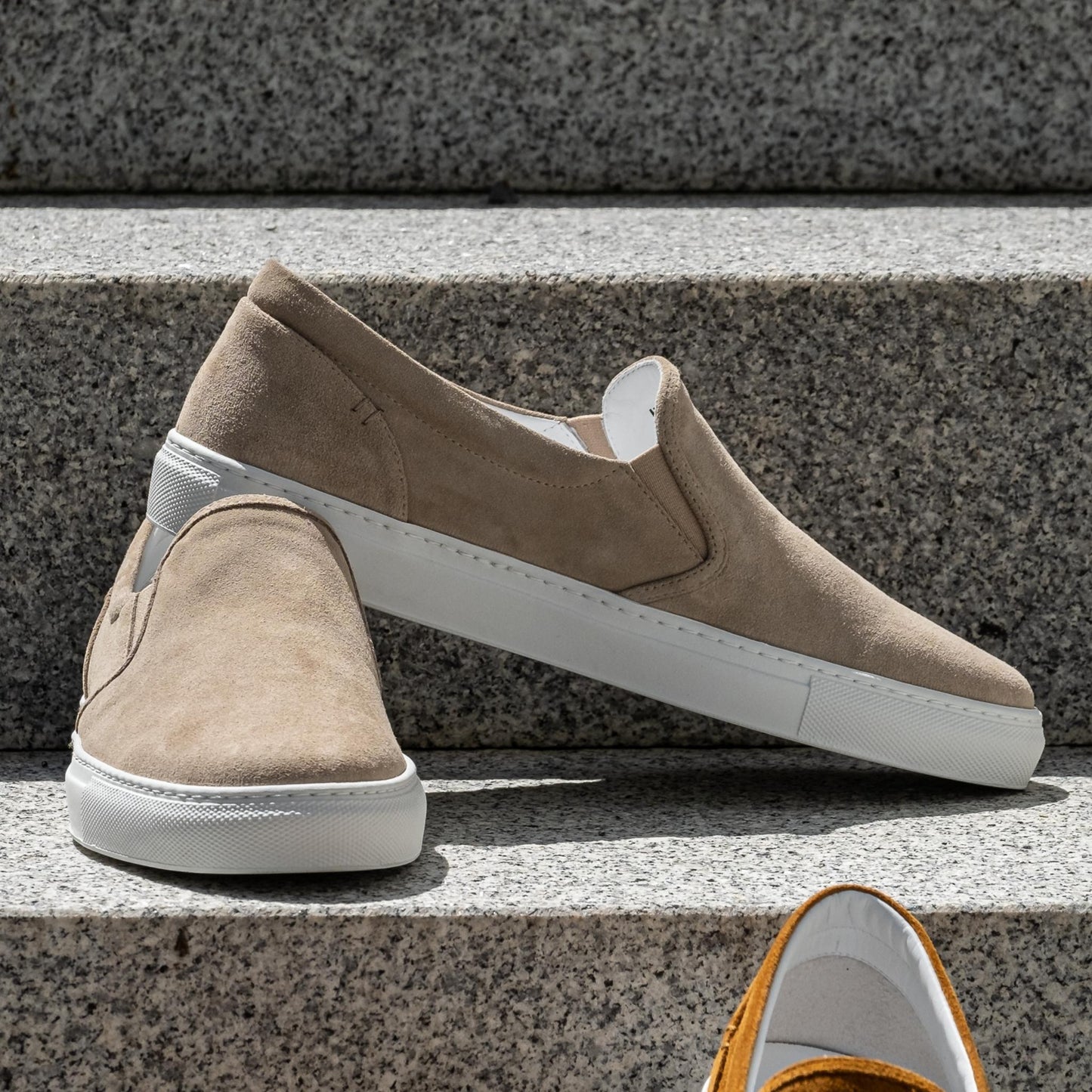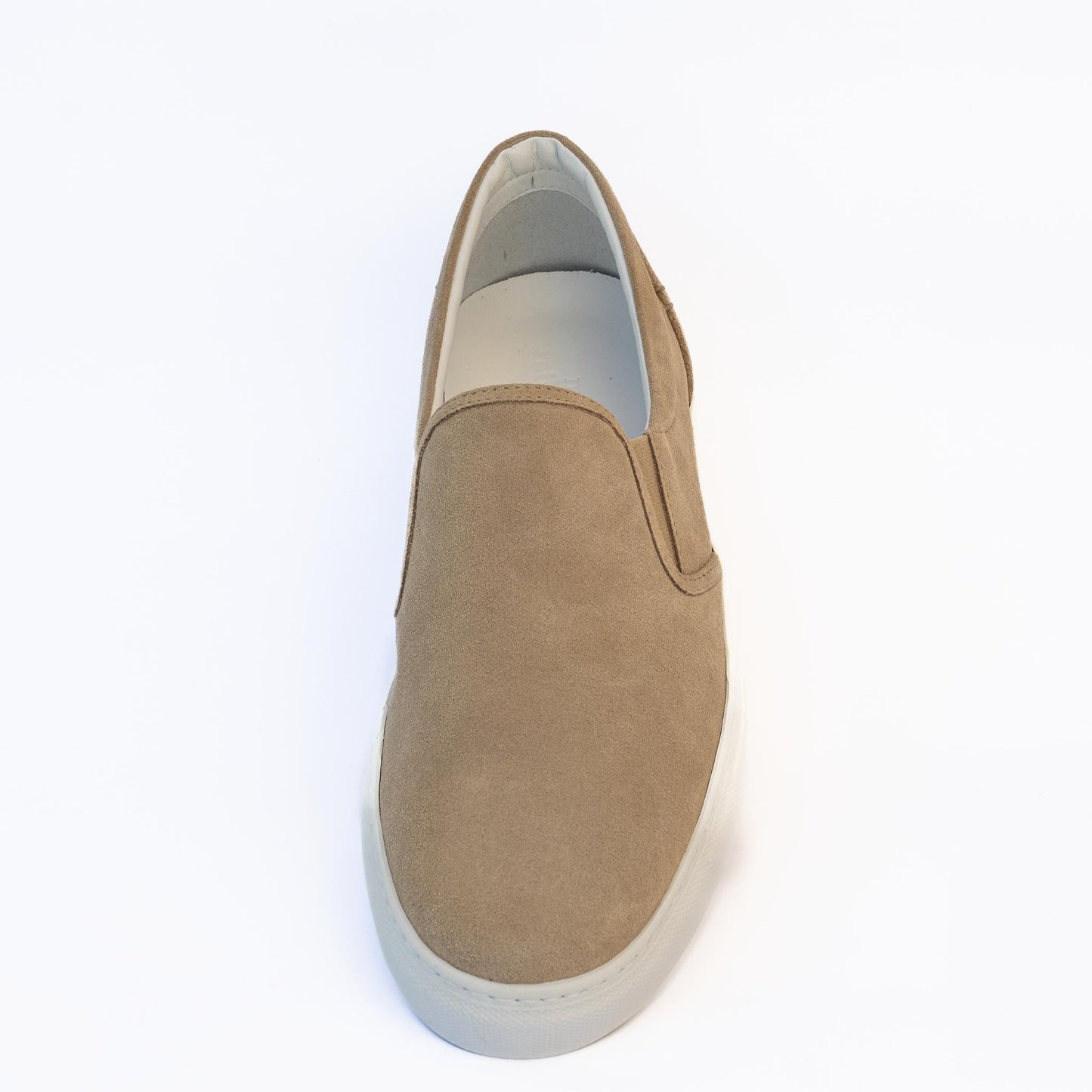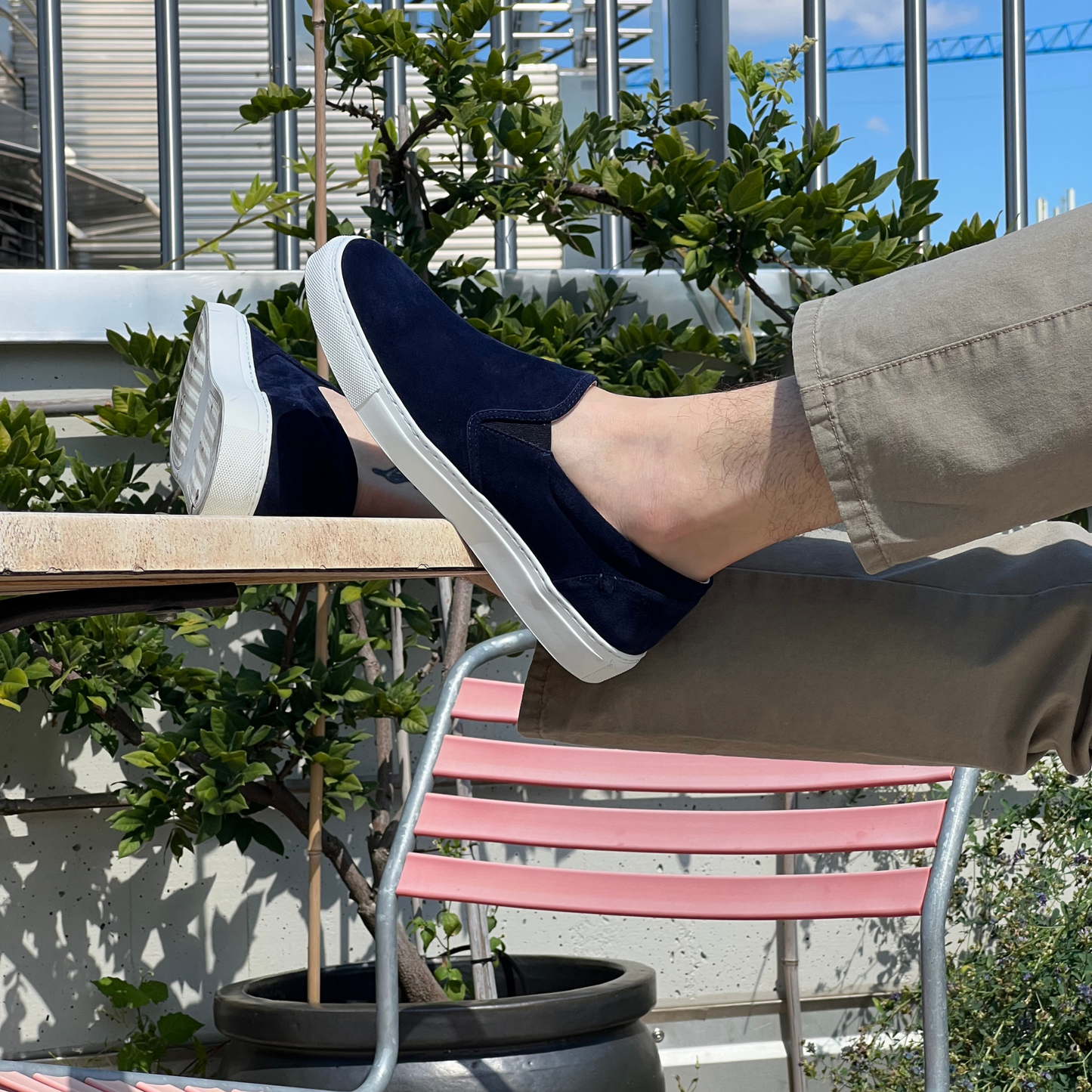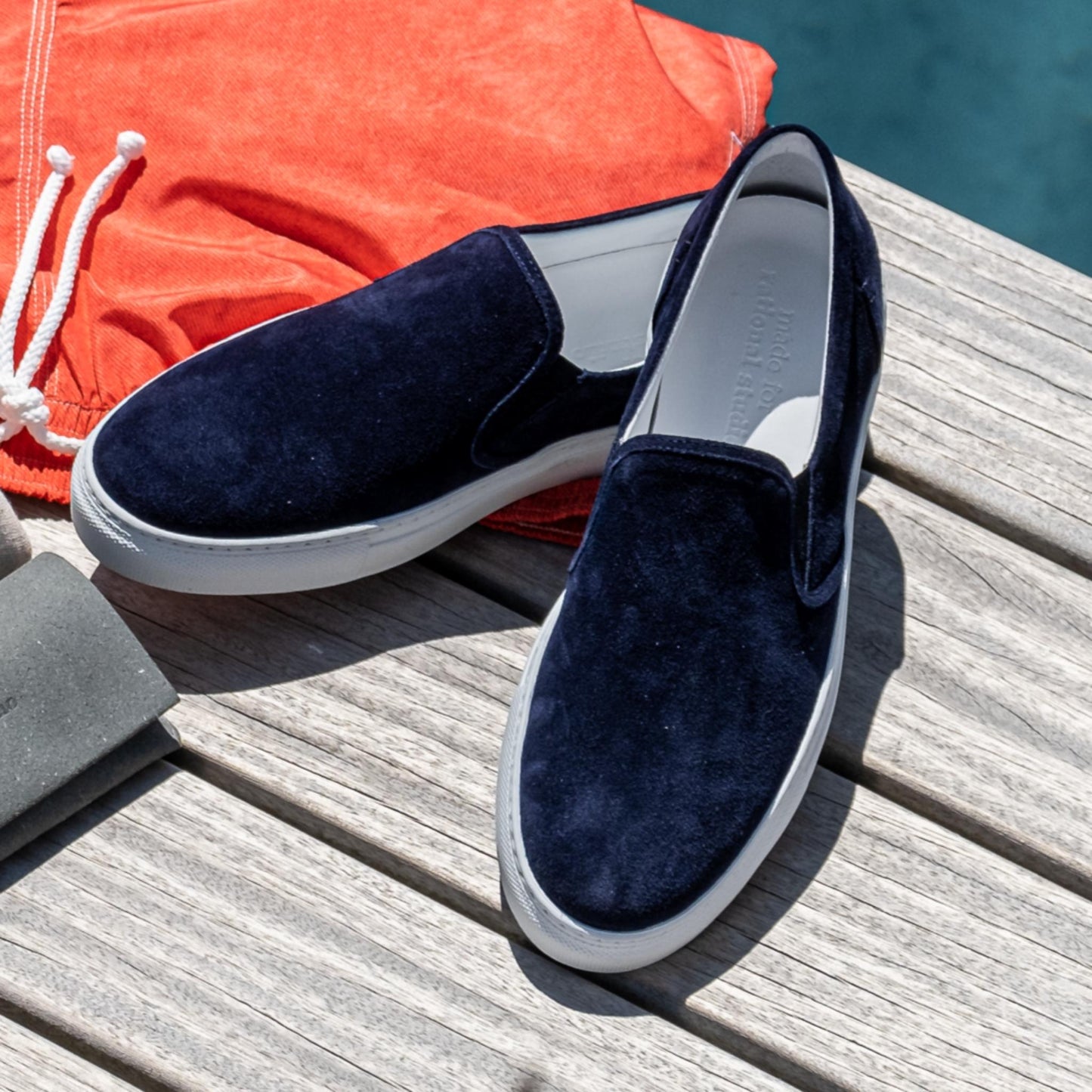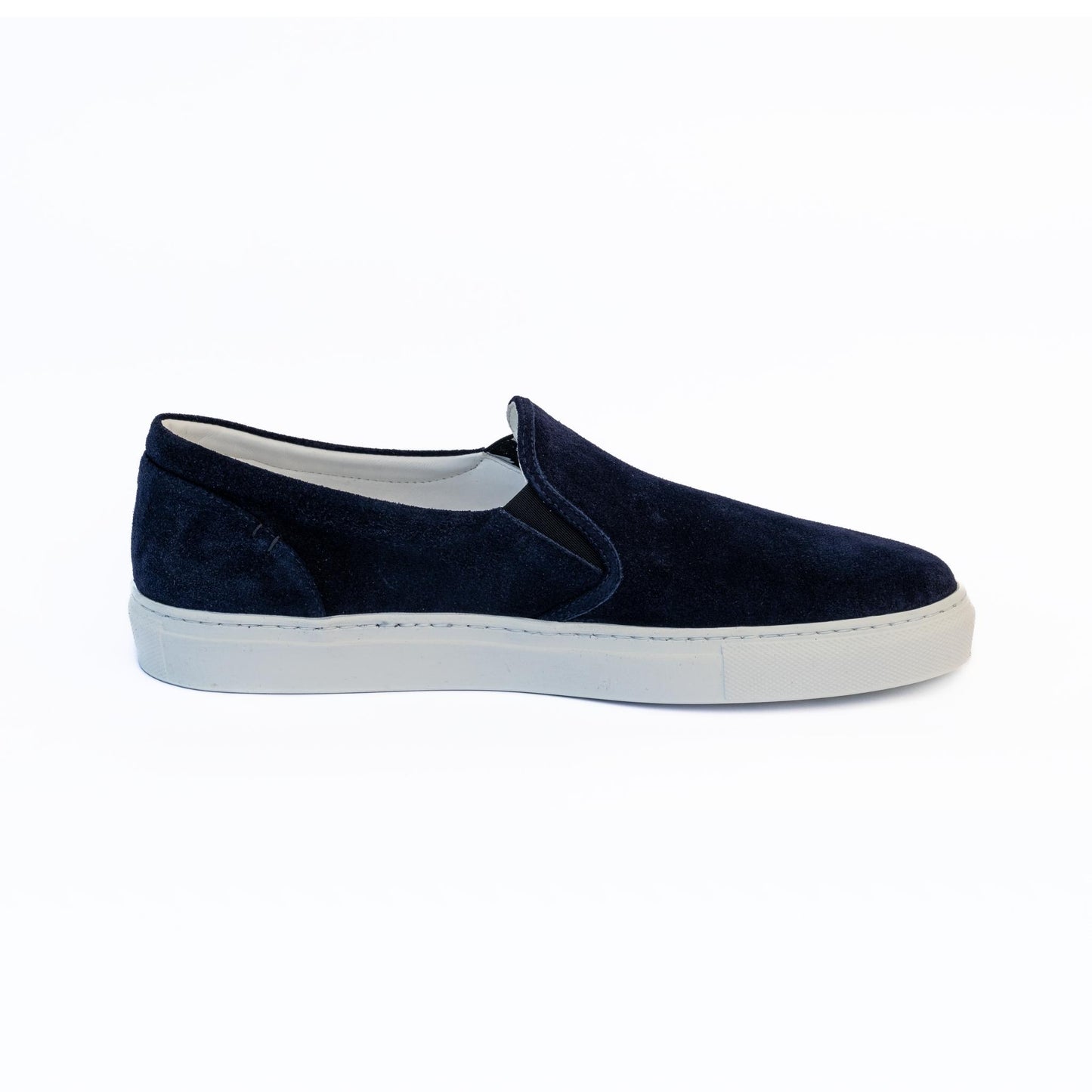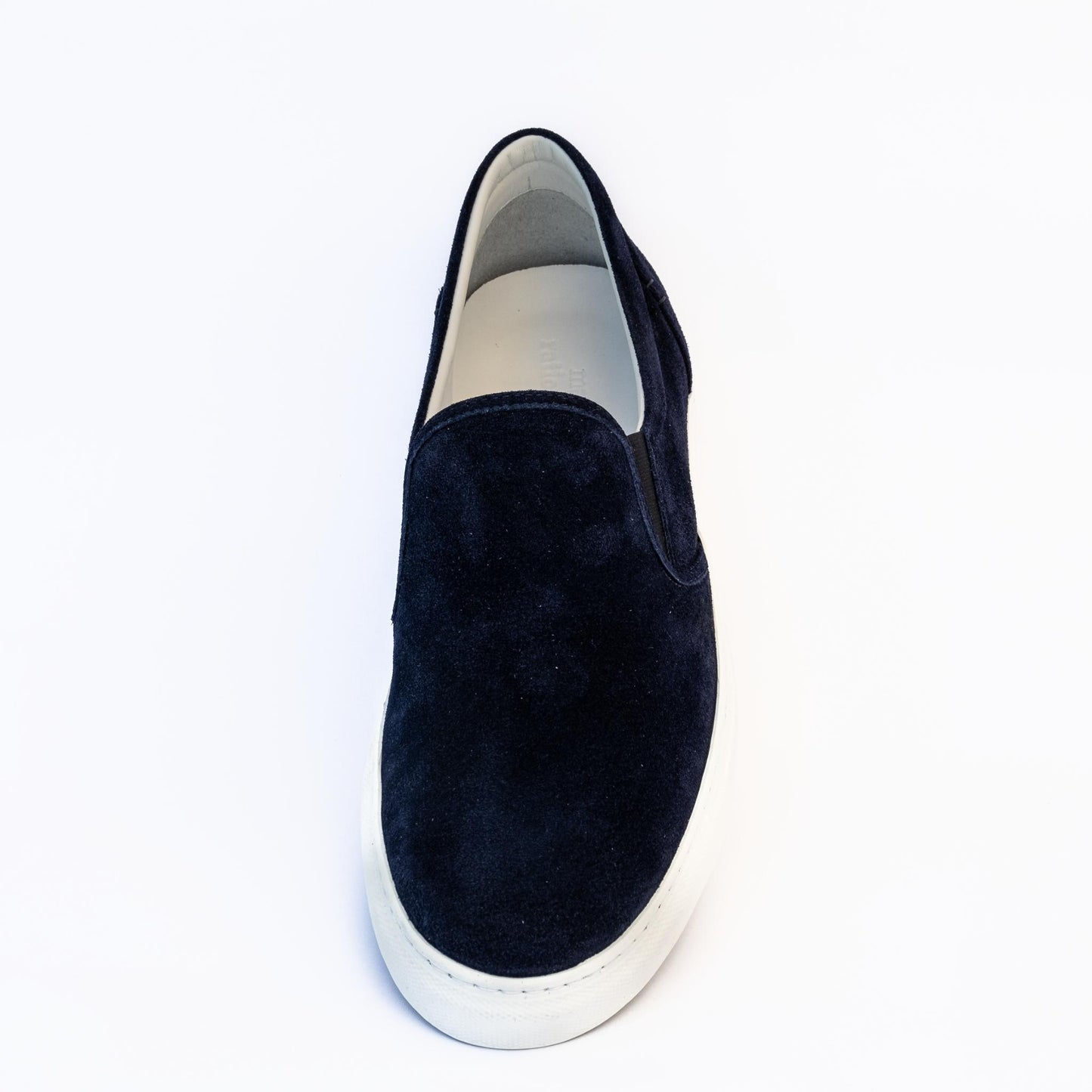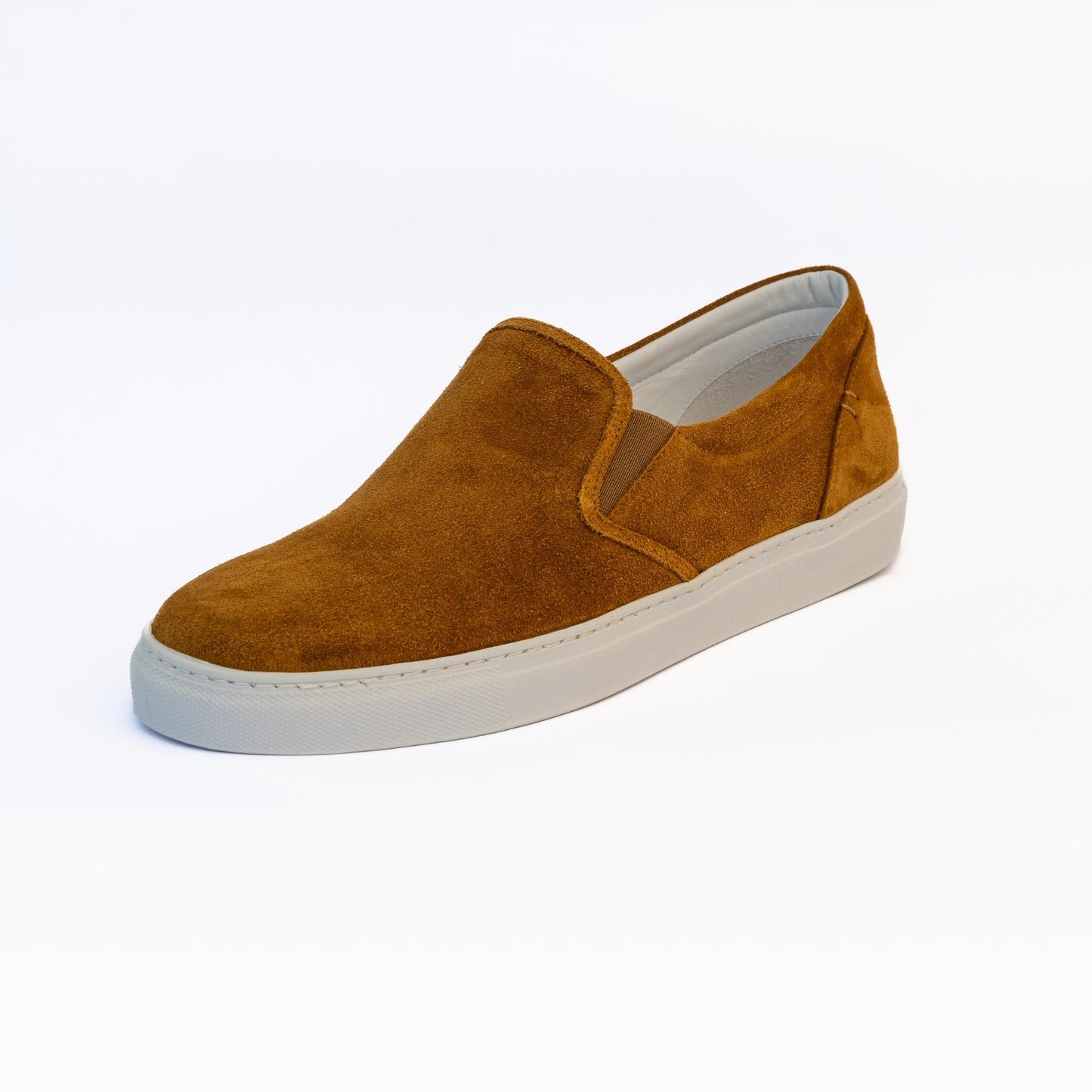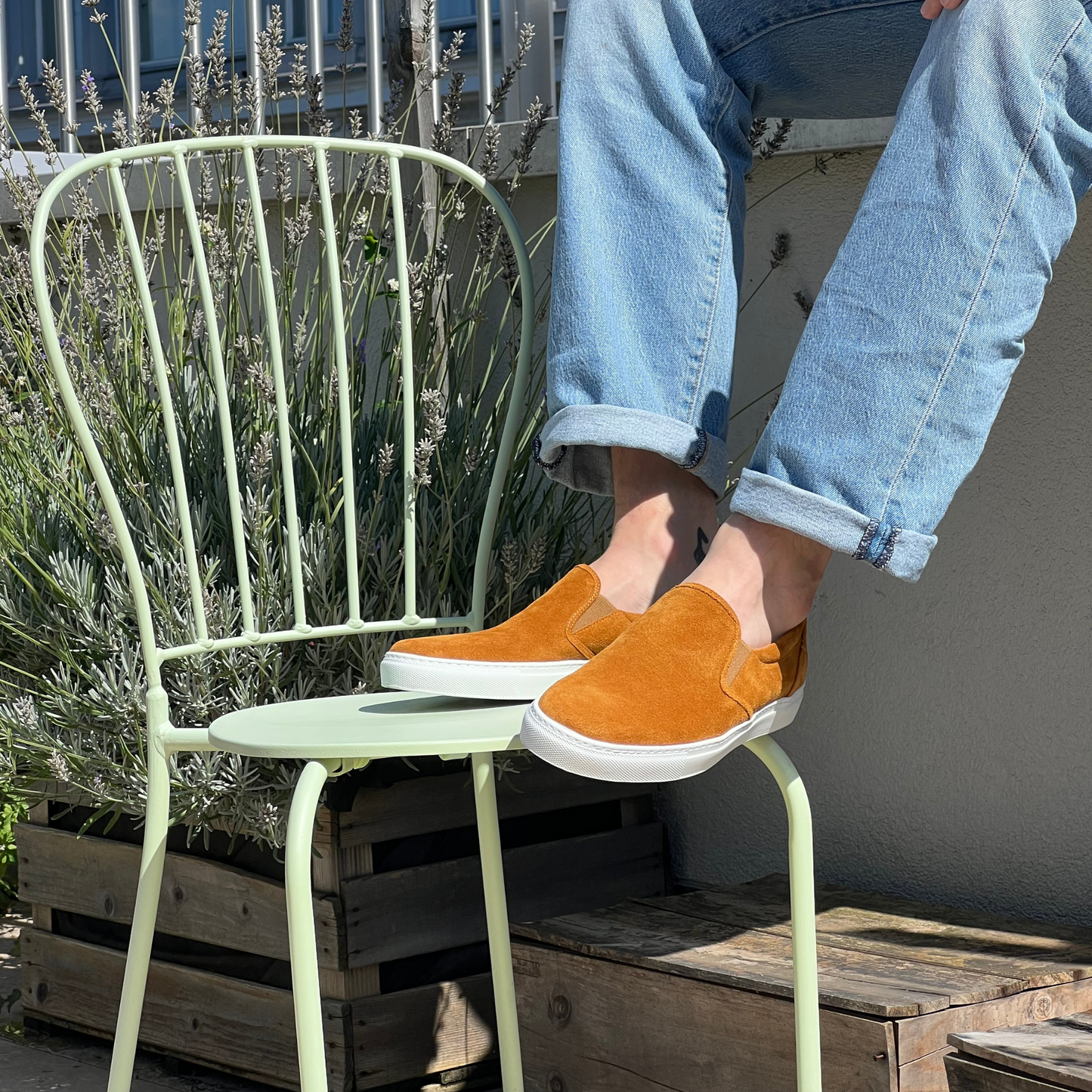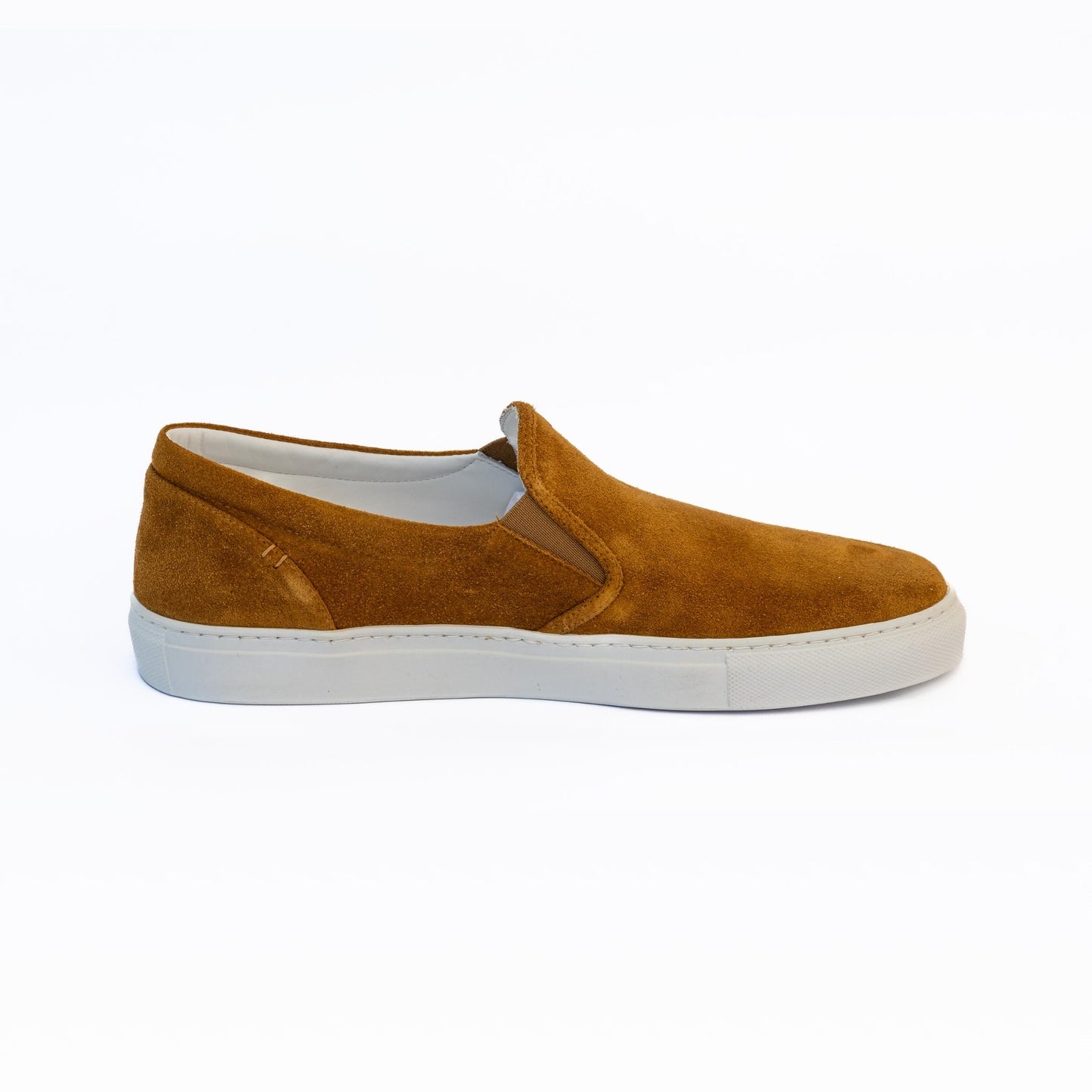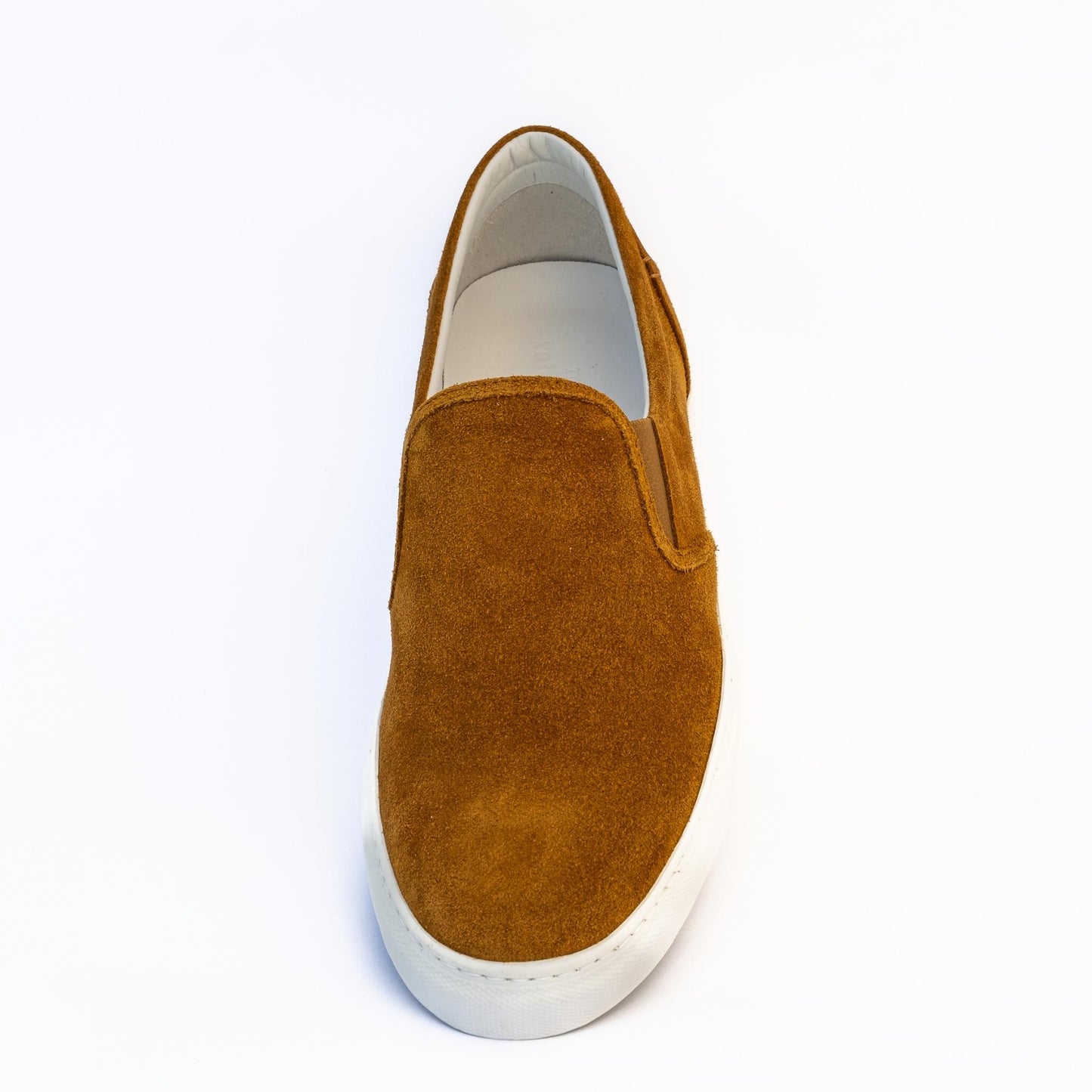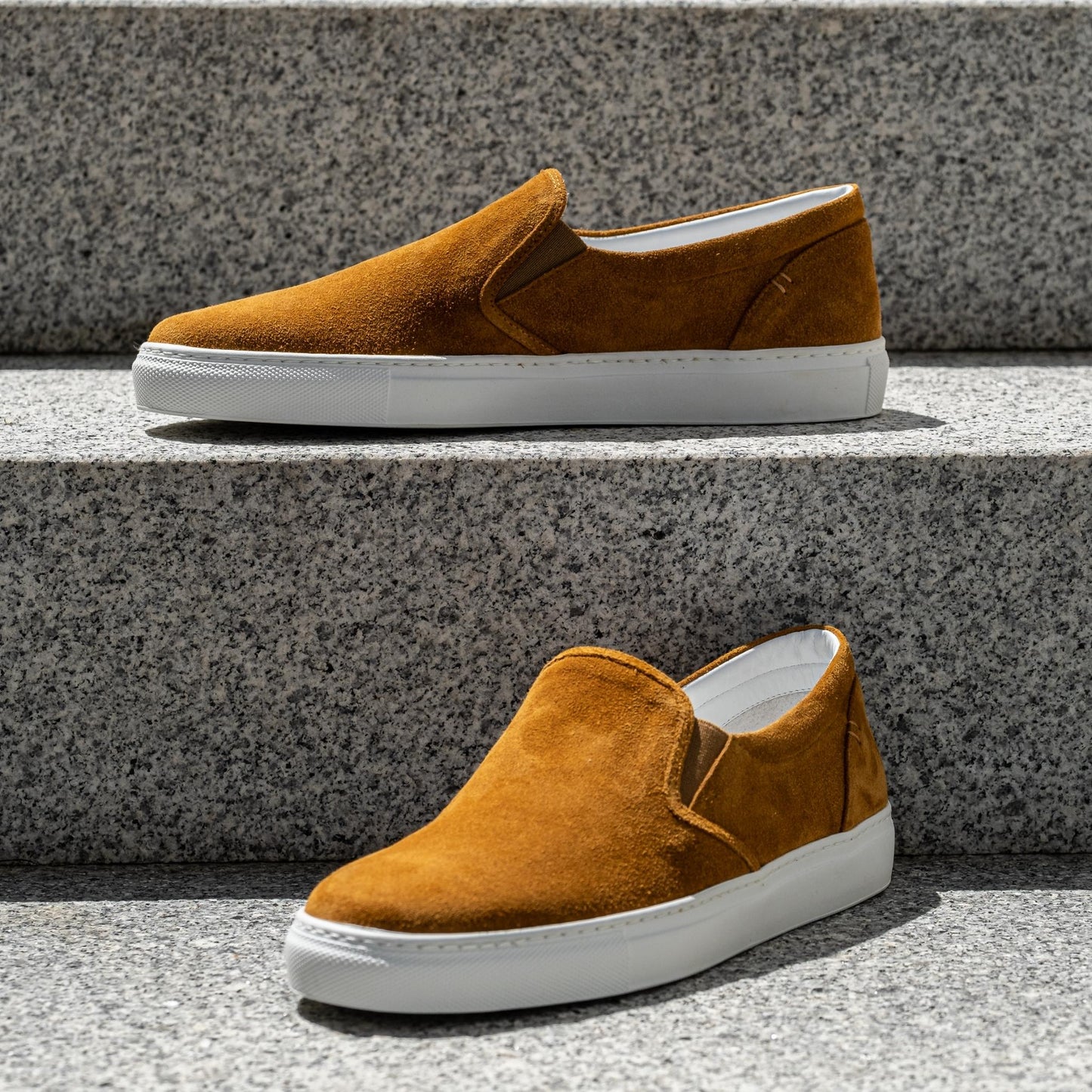 Schuhe
Sehr schnelle Lieferung. Es hat alles sehr gut geklappt. DANKE.
Highly recommended shoes, great quality & comfortable fit
These shoes are so comfortable and have such a good quality! Definitely an eye catcher, kinda remind me of the Loro Pianas :) I'm very impressed and happy. Thank you so much. Note: Make sure to order 1 or 1.5 sizes down otherwise they might be too big, the cut of the shoes is a bit wide which is actually good so they're smooth to wear :)
Super Qualität
Die Schuhe sind super bequem und passen zu jedem Outfit! Eine Nummer kleiner passt perfekt!🙌🏼
Mega!
Bin trotz schon hoher Erwartungen positiv überrascht worden! Die Schuhe haben eine sehr hohe Qualität und sind sehr bequem, Zustellung erfolgte schnell und ohne Probleme.
I absolutely love my new loafers
I absolutely love my new loafers! Super comfy and great quality. Very fast delivery!
All values in CHF
valid for sales in Switzerland with 7.7% VAT
Total
Cost

99.9
Traditional
Retail

245.0
Raw Material 20.7
Manufacturing 48.7
Packaging 3.9
Transport & Taxes 20.2
Credit Card Fee 6.4
We make luxury-grade essential accessible to everyone, while still giving our manufacturing partners better prices to pay fair wages and grow sustainably. We can offer lower prices compared to traditional retail by focusing purely on what matters, cutting out the middlemen and growing our portfolio based on your feedback.
Made in Italy from the best materials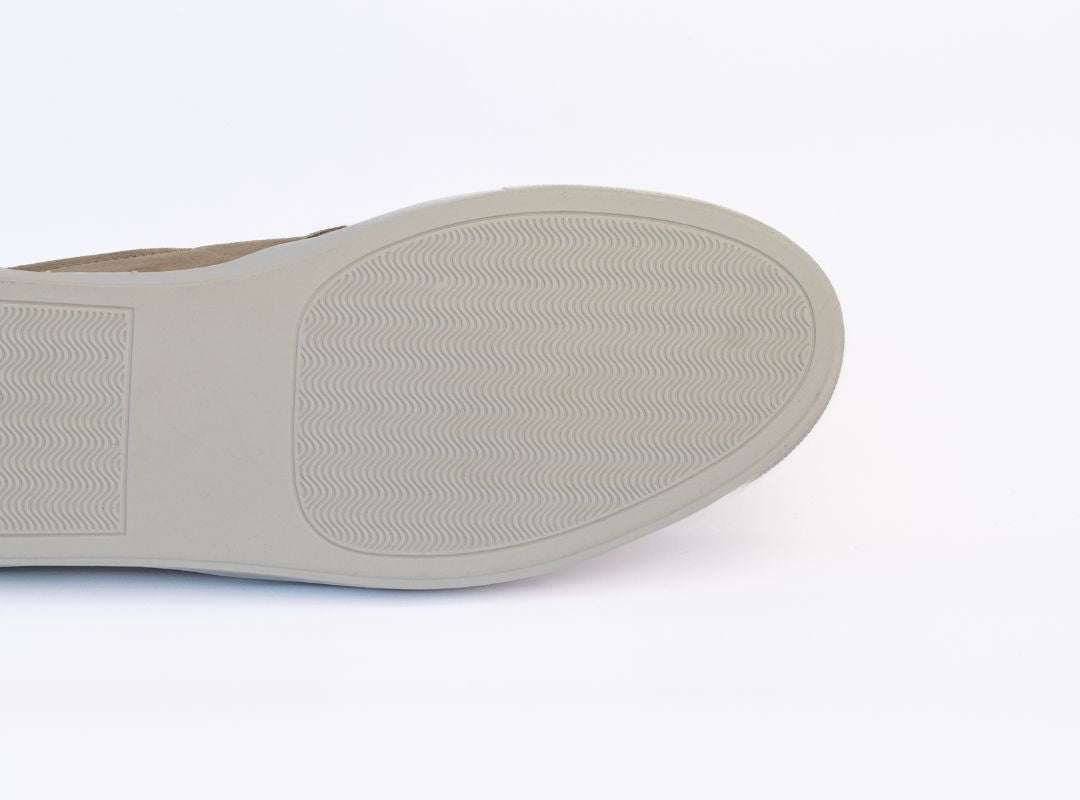 Suolificio Maya outsoles - It all starts with the sole
Our outsoles are made of 100% natural Caucciù rubber to make our shoes flexible, breathable, and slip-resistant. They are produced by the Suolificio Maya in the Marche shoe district. It is no surprise that with 50+ years of experience in producing soles for many of the high-end Italian manufacturers, they have a long-lasting relationship with our partner Casarotti.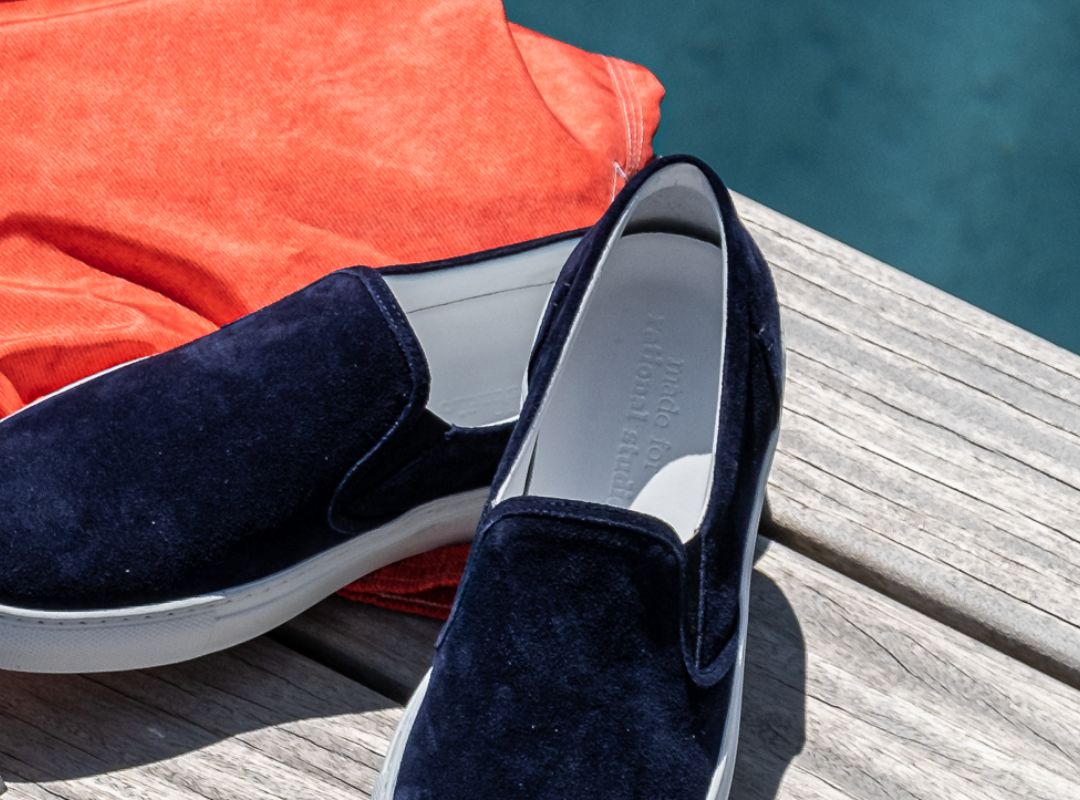 Cotton midsoles - What's inside matters
Every shoe is built with a midsole. Most sneakers use pressed cardboard to save on what you don't see. But we know with time you'll feel it. So our midsoles are made out of 100% cotton to make our slip-on sneakers breathable and durable. While cardboard tends to absorb sweat, cotton allows it to evaporate freely.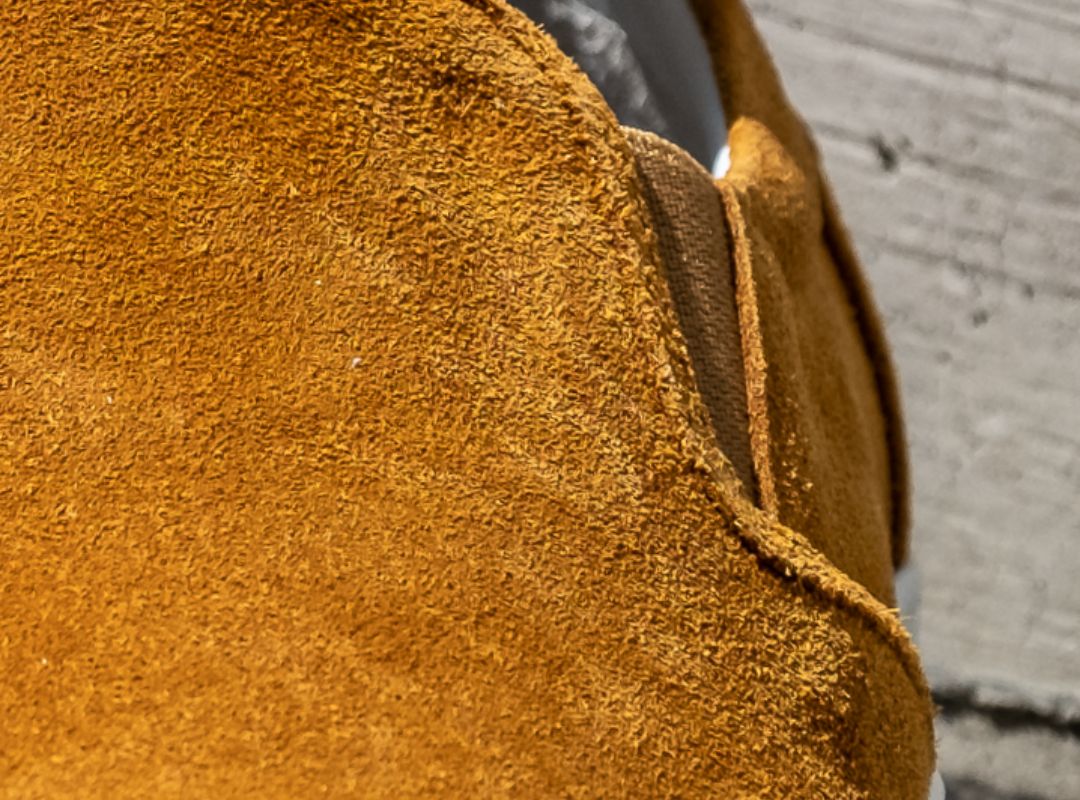 Conceria Zabri - Not all suede is the same
How do you craft a shoe that has it all: comfort, looks, and longevity? By choosing the best materials. Our Tuscan suede comes from Conceria Zabri that for more than 50 years has been supplying the finest leather known for its quality (ISO 9001) and sustainability (ISO 14001).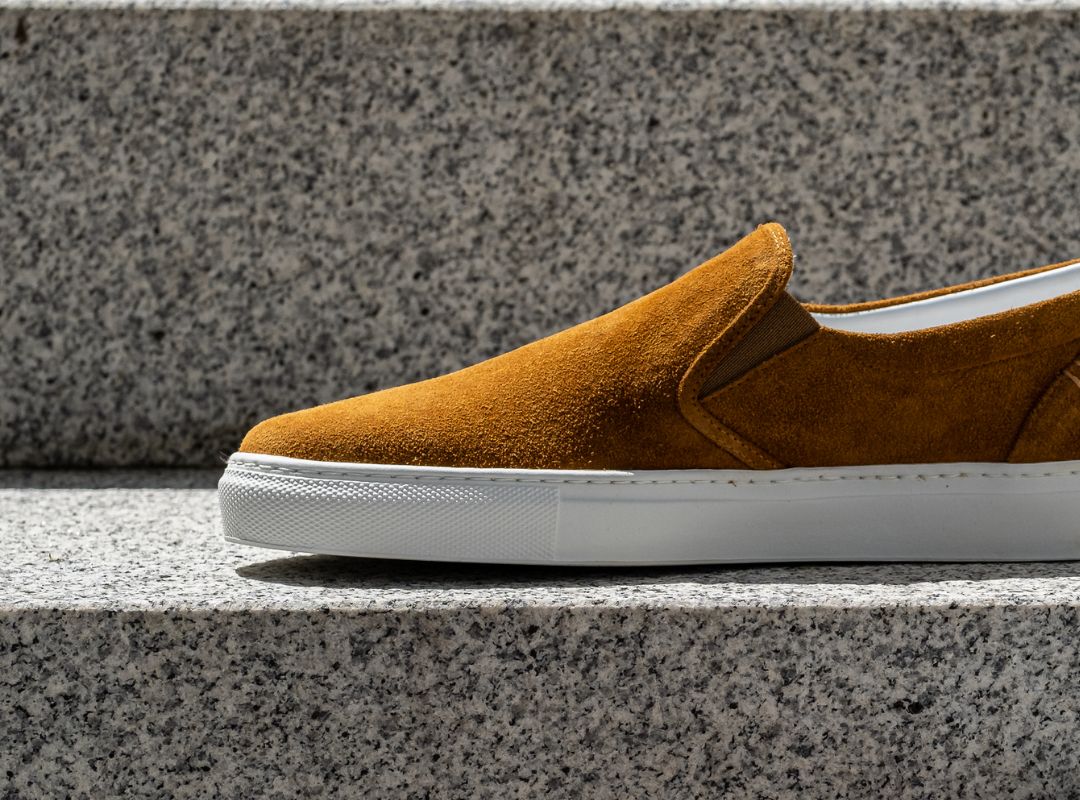 Vestibilità perfetta - The right technique
As a natural product, even the finest leather hide has small irregularities that only experienced artisans can spot. While other techniques such as the Strobel have to work around the differences in suede, Casarotti uses an advanced construction technique that stretches the leather around the cotton midsole to make each shoe fit perfectly despite any natural imbalances.
Casarotti's signature - The seal of approval
As a final touch, Casarotti adds a minimalistic double-stitch at the heel of every shoe as a unique hand-crafted signature.
How we offer unbeatable prices
Factory
Sourcing
Brand
Distributor
Retailer
You
Factory
Sourcing
Brand
You
Manufacturer to Consumer
Factory
You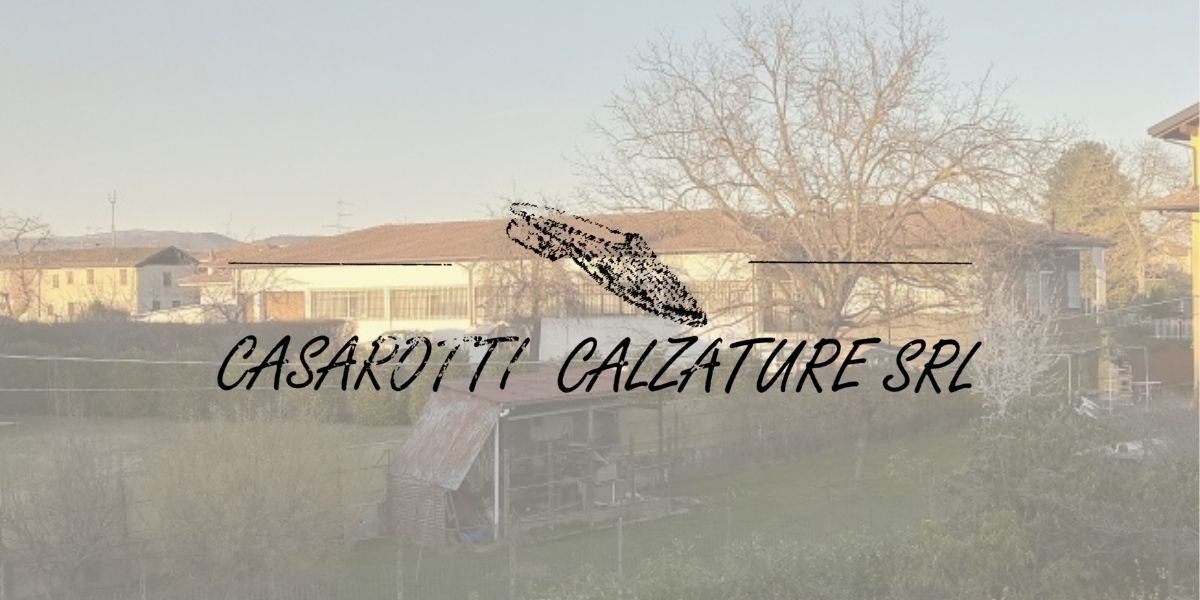 Casarotti Calzature
Since 1968, the Casarotti family has produced leather shoes according to the highest quality standards of Italian manufacturing. Their production is exclusively in the Piedmont region. With an affinity for the elevated, they know how to handle the best materials.